Nice stuff in the mail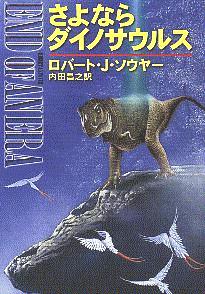 More Japanese royalties showed up today, this time for
Golden Fleece
and
End of an Era
.
And the May 2006
New York Review of Science Fiction
arrived recently, with a nice review of my short-story collection
Iterations
, saying "Sawyer evokes both the classic sense of wonder and the spirit of exploration ... and is capable of emotional subtlety and emotional impact." (The review comes four years after the book's publication, but, hey, better late than never!)
Tonight is "Third Monday," one of Toronto's two monthly fannish pub nights; I try to make it to both when I'm in town -- and I'm heading off now ("Third Monday" is at Orwell's, 3373 Bloor Street West at Islington, starting at 7:00 p.m. -- everyone is welcome).
---