Boarding the Enterprise now out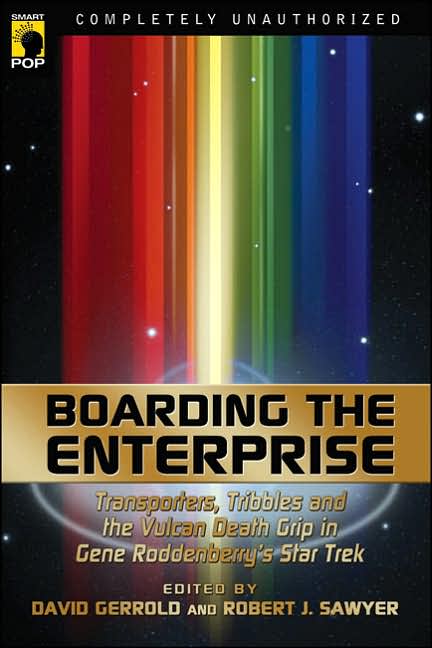 Boarding the Enterprise
, the 40th-anniversary Classic
Star Trek
essay collection edited by David Gerrold and me, is now out from BenBella Books; I've now seen it for sale in stores, and it was flying off the BenBella dealers' table at the L.A. Worldcon.
You can read my introduction to the book
here
.
And there's a nice review over at
Trek Nation
, and another nice one at
The Log Book
.
Buy it at your favorite local store, or from
Amazon.com
or
Barnes and Noble Online
.
---