Woohoo! First bestsellers' list appearance for Rollback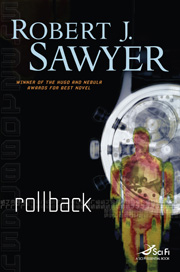 I'm kicking Tolkien's butt, at least in Winnipeg!
The Winnipeg Free Press
bestsellers list for the week of April 22, 2007, in the hardcover fiction category:
1.
Divisadero
by Michael Ondaatje
2.
Effigy
by Alissa York
3.
Harry Potter & The Deathly Hallows
(advance orders) by J.K. Rowling
4.
Rollback
by Robert J. Sawyer
5.
The Children of Hurin
by J.R.R. Tolkien
The Winnipeg Free Press
is the major daily newspaper in the capital city of Manitoba.
The Robert J. Sawyer Web Site
---