Paddy Forde is in the house ...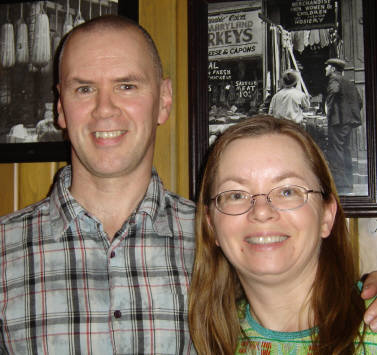 ... and so is Al Katerinsky; both arrived just in time for dinner out at Montana's (a roadhouse chain restaurant).
Pat Forde was nominated for a Hugo for his remarkable novella "In Spirit," first published in
Analog
. He and Al -- one of my writing students -- will be with us until Monday. David Livingstone Clink is expected in about an hour ...
The first day of the Mississauga Write-Off? A roaring success!
Pictured: Pat Forde and Carolyn Clink in May 2007
The Robert J. Sawyer Web Site
---