CLS: Tempus fugit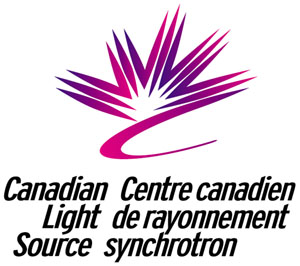 Carolyn and I have been in Saskatoon for two full weeks now. Incredibly, my
writer-in-residence gig
at the Canadian Light Source, Canada's national synchrotron, is already one-quarter over.
But what a two weeks it's been. During it, I:
Did safety training at CLS

Was interviewed by CBC Radio One in Saskatoon

Was interviewed by CBC Televison (the story carried
nationally)

Was interviewed by CTV News Saskatoon

Was interviewed by Shaw Cable Saskatoon

Did a pre-interview for a documentary about the CLS

Did a podcast (about which more later) related to Wake

Attended Edward Willett's book launch at McNally Robinson

Had my own book launch for Wake at cNally Robinson (and hit #2 on the Saskatoon StarPhoenix bestsellers' list

Attended a dinner party at Yann Martel and Alice Kuipers' place

Attended a barbecue at Matthew Dalzell's place (Matt's my supervisor at CLS)

Gave two one-hour how-to-write seminars at CLS, one on generating story ideas and the other on how to start a story
Gave a talk at a local high school (Centennial Collegiage)

Gave talk to the Saskatoon Centre of the Royal Astronomical Society of Canada

Gave a talk to the computer-science department at the University of Saskatchewan

Flew to Calgary for this past weekend

Attended VulCON 16: Spock Days / Galaxyfest in Vulcan, Alberta

Attended (and gave a reading at) the big season launch party for EDGE Publishing in Calgary

Did 13 one-on-one hour-long consultations with local writers in Saskatoon (having read and prepared critiques of their manuscripts in advance)

And, oh, yes, wrote the first 2,100 words of Wonder, the hird WWW novel
Whew!
Visit The Robert J. Sawyer Web Site
and WakeWatchWonder.com
Labels: CLS
---