by Rob - May 3rd, 2009.
Filed under:
Uncategorized
.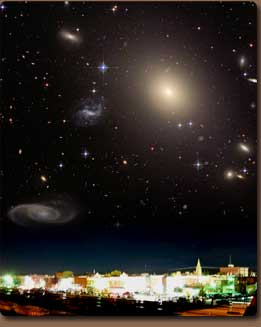 Carolyn and I will both be attending the NASA-sponsored
Launch Pad Astronomy Workshop for Writers
in Laramie, Wyoming, 14-21 July 2009.
I was given early acceptance to the workshop (along with my friend Andy Duncan, a World Fantasy Award winner), but I'm very proud of Carolyn, who applied on her own, and was accepted on her own merits, based on her poetry in such places as Analog.
The particpants are:
Pat Cadigan
Carolyn Clink
Andy Duncan
Tara Fredette
Owl Goingback
N.K. Jemisin
Julie V. Jones
Marc Laidlaw
Ed Lerner
Brian Malow
Robert J. Sawyer
Gord Sellar
Scott Sigler
Workshop leader: Mike Brotherton
Guest instructors: Joe Haldeman and Phil Plait
The Robert J. Sawyer Web Site