by Rob - June 29th, 2009.
Filed under:
Awards 2009
.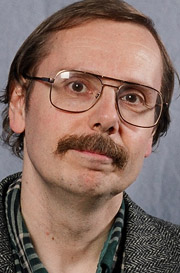 James Alan Gardner's
"The Ray-Gun: A Love Story"
is this year's winner of the Theodore Sturgeon Memorial Award for Best Short Story of the Year.
I'm thrilled because Jim is my friend; because Jim is in my little writers' group, and we workshopped the story; and because I'm reprinting the story next month in Distant Early Warnings: Canada's Best Science Fiction, an anthology being published under my Robert J. Sawyer Books imprint.
Jim's story is also a current Hugo Award finalist — don't forget to vote!
Way to go, Jim!
Visit The Robert J. Sawyer Web Site
and WakeWatchWonder.com