by Rob - July 17th, 2009.
Filed under:
Uncategorized
.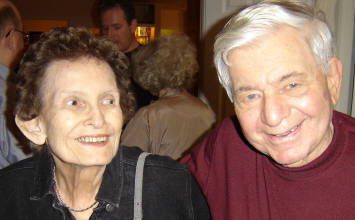 Phyllis Gotlieb, the mother of Canadian science fiction, as I remember her, with her husband C.C. "Kelly" Gotlieb, the great Canadian computer scientist, at my home on December 18, 2006. Photo by Carolyn Clink.
Phyllis passed away on Tuesday, July 14, 2009, at the age of 83.
Visit The Robert J. Sawyer Web Site
and WakeWatchWonder.com