by Rob - November 28th, 2009.
Filed under:
Canadian SF
,
Milestones
.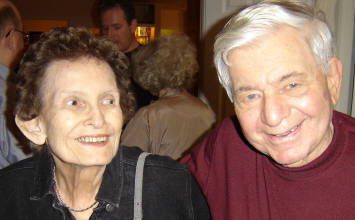 My great friend and inspiration
Phyllis Gotlieb
passed away earlier this year, and today Mauril Bélanger, a Member of Canada's Federal Parliament, rose in the House of Commons to speak to that loss:
Hon. Mauril Bélanger (Ottawa—Vanier, Lib.): Mr. Speaker, this past summer, Canada lost one of its pioneers in science fiction writing, Phyllis Gotlieb, born Phyllis Bloom, in Toronto, in 1926.

The Sunburst Award, an award given annually to Canadian writers of speculative fiction, is named after her first novel, Sunburst, published in 1964.

Thanks to our parliamentary library, I have now had the pleasure to read that novel. I am truly happy to have discovered an author who gives us great characters and an intelligent storyline. I look forward to reading more of her novels.

Some have called her the mother of Canadian science fiction; others, it is grandmother. Robert J. Sawyer, Canada's most successful author of the genre, settled it by calling her "the grand dame of Canadian science fiction", and I concur.

I wish to extend to her husband, Calvin Gotlieb, her son, Leo, and her daughters, Margaret and Jane, our condolences, but also our gratitude for her legacy.
Pictured: Phyllis and Kelly Gotlieb at my home.
Many thanks to Barb Collishaw for this news item.
Visit The Robert J. Sawyer Web Site
and WakeWatchWonder.com