by Rob - December 30th, 2009.
Filed under:
Awards 2010
.
Nominations are now open for the 2010 Aurora Awards, honouring science fiction and fantasy work from 2009. Any Canadian may nominate, and there's not cost to do so.
The nominating ballot is here, and a reminder of what works are eligible can be found at the Canadian SF Works Database.
My novel Wake is eligible in the Best Long Form Work in English category (and, cough, cough, I'll point out that it's been ten full years since I last won in that category; my last novel to win the Aurora was 1999's FlashForward):
Sawyer, Robert J. Wake. Viking Canada.
And the anthology I edited, Distant Early Warnings: Canada's Best Science Fiction, is eligible in the Best Work in English (Other) category:
Sawyer, Robert J. Distant Early Warnings, Robert J. Sawyer Books
The 2010 Aurora Awards will be given out at KeyCon in Winnipeg over the May 22-24 weekend.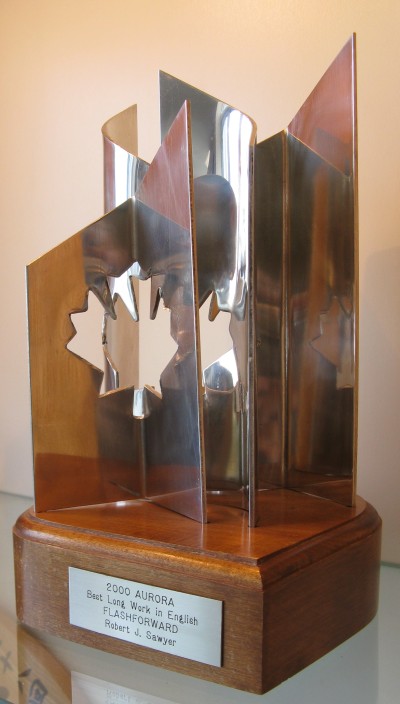 Visit The Robert J. Sawyer Web Site
and WakeWatchWonder.com